Kwasi Kwarteng says he feels "humility and remorse" after plan to cut 45p income tax rate – live | Politics
Kwarteng claims he feels 'humility and remorse' over top tax U-turn of 45%
Q: Should you apologize to MPs if they refuse to vote to repeal the 45% top tax rate, will they be threatened, they may have their whip removed?
Kwatten Say it's not just about MPs. The government also listened to the views of the people at home.
Q: Can you apologize to them too?
Kwatten No apology. But he said the government would not move forward. He continued:
There's humility and remorse in it, and I'm happy to have it.
That's it. Today's interview is over.
key event
Conservative mayor Ben Houchen says U-turn won't fix problem because 'damage has been done'
Aubrey Allegreti
Kwasi Kwarteng's decision to cut income tax for the wealthiest and subsequent U-turn is snubbed by top Tory officials Ben Houchenhe also called for the reinstatement of the cap on bankers' bonuses.
At a fringe event, the Mayor of Tees Valley said the chancellor was "naive" and that while removing the top tax rate would bring more revenue to the Treasury, it did not fare well with voters.
"It's a bit naive to not take economics into account," Houchen said. He claimed the row that overshadowed the Conservative Party meeting was "avoidable". He went on to say:
Even though we've removed the damage already done – you've got all the downsides of declaring the policy without actually implementing it.
Despite the U-turn, the initial announcement would constitute the public's first impression of the new government, he said, adding it would be a "pretty difficult" few weeks.
Houchen also urged Kwarteng to make a second U-turn. When asked if the removal of the banker's bonus cap should be lifted, he said:
Yes I will. It's just unnecessary, it's not going to raise a lot of money and it's not going to save a lot of money.

Understandably, the economic argument is a sound one, but given where most of the country is right now, it's the wrong time and the wrong place. So, the clear answer: yes, I do.
Mark Littlewood, the head of the Institute of Economic Affairs think tank (calling for the removal of the 45% top income tax rate ahead of the small budget – see 10.28am) told the TODAY programme this morning that a tax U-turn will make it harder to believe that the government will in the future stick to its decision. He says:
As a matter of principle, I'd like to get rid of this tax rate, which I think is a complication in the tax code, and I don't think it's going to raise money.

It is even conceivable that by scrapping it, you might raise more money.

But it's become a political hot potato and they've decided it's not the hill they're going to die, it's a tax raising around £2bn.

They will hope this calms the market down.

Of course, this raises the question of whether the next time Kwasi Kwarteng makes a statement that Grant Shapps and Michael Gove disliked, will that statement hold?
Paul JohnsonThe director of the Institute for Fiscal Studies think tank, issued a lengthy statement reacting to the tax U-turn, fleshing out points he made earlier on Twitter. (See 11:11 am.) He said:
The immediate impact of the government's U-turn on removing the additional 45p income tax rate is of limited fiscal significance. At a medium-term cost of around £2bn a year, it represents a fraction of the chancellor's mini-budget announcement. His £45bn tax cut has now turned into a £43bn package – a rounding error in the context of public finances.

The chancellor has a lot of work to do if he is to show a credible commitment to fiscal sustainability. Unless he also changes some of his other bigger tax announcements, he will have no choice but to consider cutting public spending: Social Security, investment programs or public services.On the latter, the chancellor said the ministries' cash spending plans for 2024-25 will remain unchanged [see 8.28am], which amounts to effectively curtailing their generosity in the face of higher inflation. This will squeeze public services, but not enough to close the fiscal hole the chancellor has created for himself.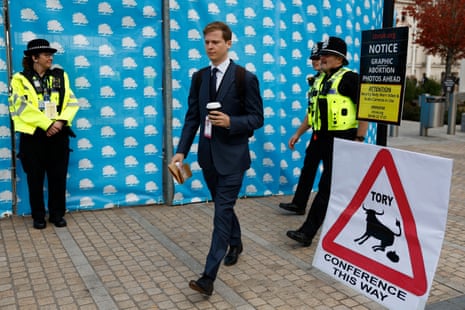 10 says Truss still has confidence in PM
Downing Street has said Liz Truss remains confident in Prime Minister Kwasi Kwarteng. Asked at a lobby briefing in London whether Truss had confidence in her prime minister, the prime minister's spokesman told reporters: "Yes."
yesterday Liz Truss A series of interviews were conducted with ITV's regional radio stations.They were taped to air tonight but the 45p tax U-turn means some of the material is now very out of date as the clip is from Emma Hutchinson ITV Anglia revealed.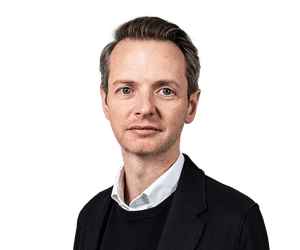 Ben Quinn
The government's 45p tax U-turn overshadows today's attempt by the Scottish Tory leader, Douglas Ross Promoted the Scottish Conservative Party as a "true replacement for the SNP".
Ross, whose leadership has been questioned and has been defending the repeal of the 45p tax in recent days, told a Conservative Party conference in Birmingham:
This morning, the chancellor confirmed changes to the budget submitted 10 days ago. I think he made the right decision. The best parts of the government's growth plan remain, while the most worrying parts are gone.

Politicians must listen and respond – and that's exactly what the PM does
Asked about the claim that his leadership is now under threat, Ross said he "is continuing to hold the SNP accountable". He went on to say:
I read the stories, but if I get to Hogmanay and I'm still a leader then obviously I'll outlive the Scottish media expectations.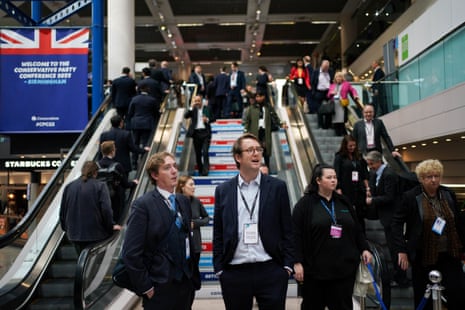 Gove says he's willing to vote for a small budget now – but remains unhappy with the prospect that benefits won't rise with inflation
yesterday Michael Gove, the former upgrade secretary refused to commit to voting for a small budget. He was particularly critical of the plan to scrap the 45% top income tax rate, but also said it would be wrong to continue unfunded tax cuts of this magnitude, which he said were "fundamentally conservative".
He told TIME Radio today that he is now willing to vote for a small budget. He hinted that an unfunded tax cut would not be a deal breaker for him.
When asked if he would vote for the tax measure, he said:
Yes, I think so, based on everything I know…

there are many good things [in the mini-budget] And something that might be interesting…the debate over the 45p tax overshadows that. So it's natural for me – I'm still a Tory MP, last time I checked, I'll check with the chief whip later – so I'll want to support and I think based on everything I've heard there's a lot to support enthusiastically of.
But Gove also said he would need "a lot of persuasion" to approve not raising benefits based on inflation.
I don't want to prejudge the arguments that come before me before the arguments. Because in a crisis, you sometimes have to do things and accept policies that would otherwise be very unattractive.But my basic position, my starting point is, yes, Boris is right [to promise to uprate benefits in line with inflation for the 2023-24 financial year].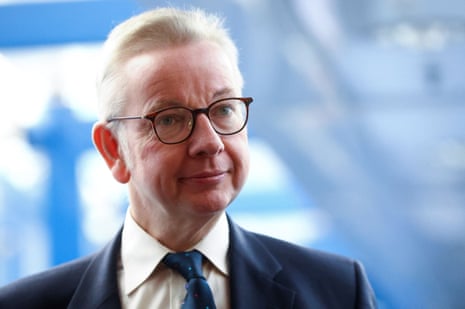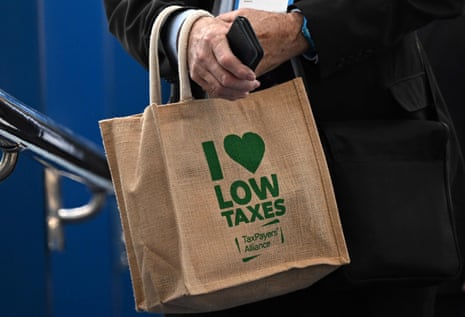 Damian Green says fracking 'can't happen' as community doesn't support fracking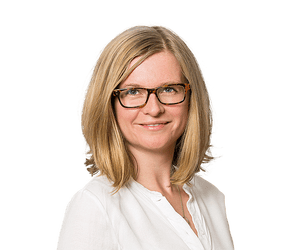 Helen Peder
In fringe activity on blue and red walls, Damian Green Say fracking won't happen in the UK.
Noting that the government said the proposal would only be explored in the communities that support it, Green went on to say:
The chances of any local community saying yes to fracking are as close to zero as possible. This is not going to happen. This is the wrong solution to the energy crisis.